Kush Babe Tote Bag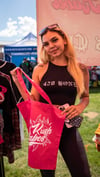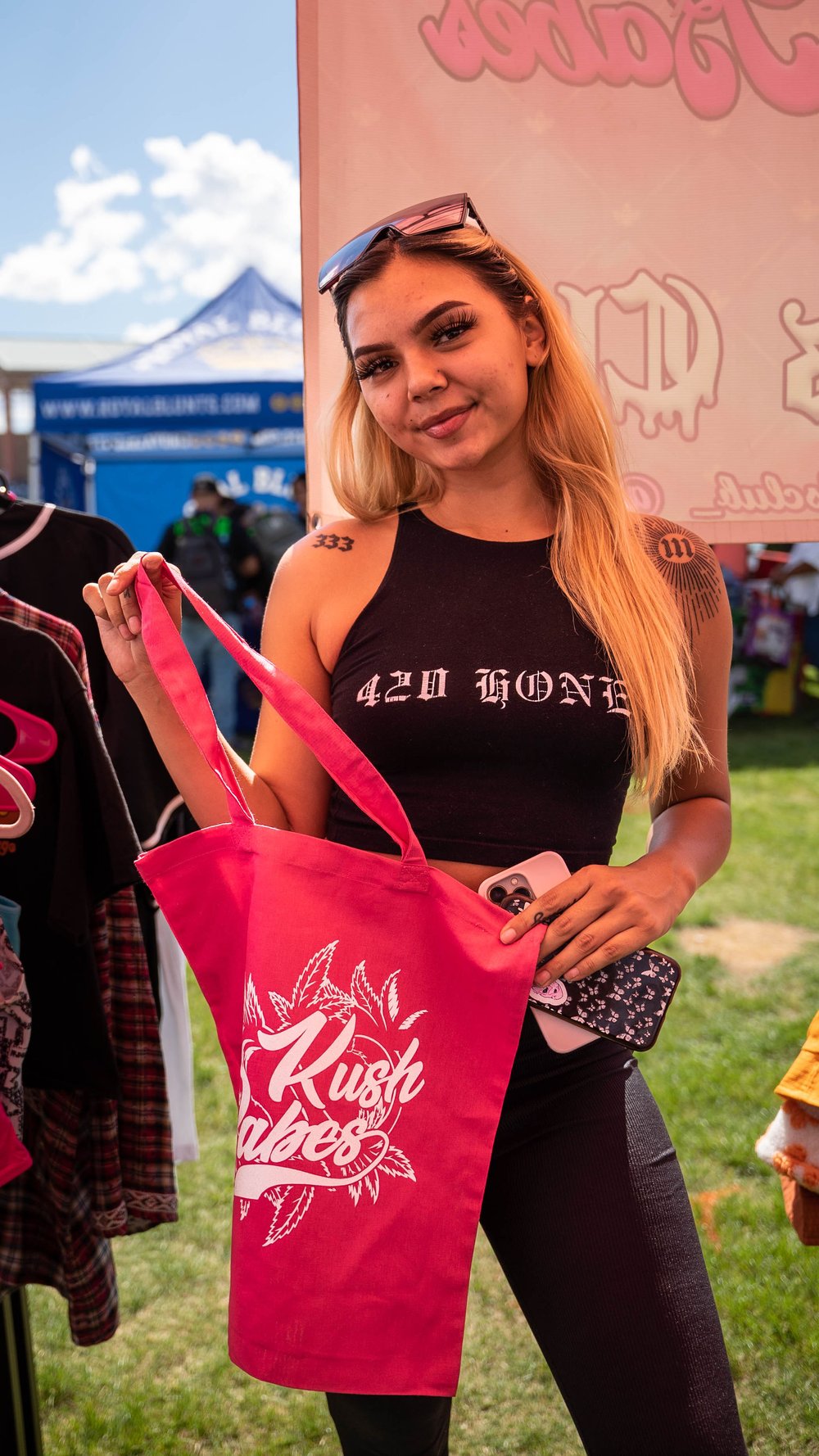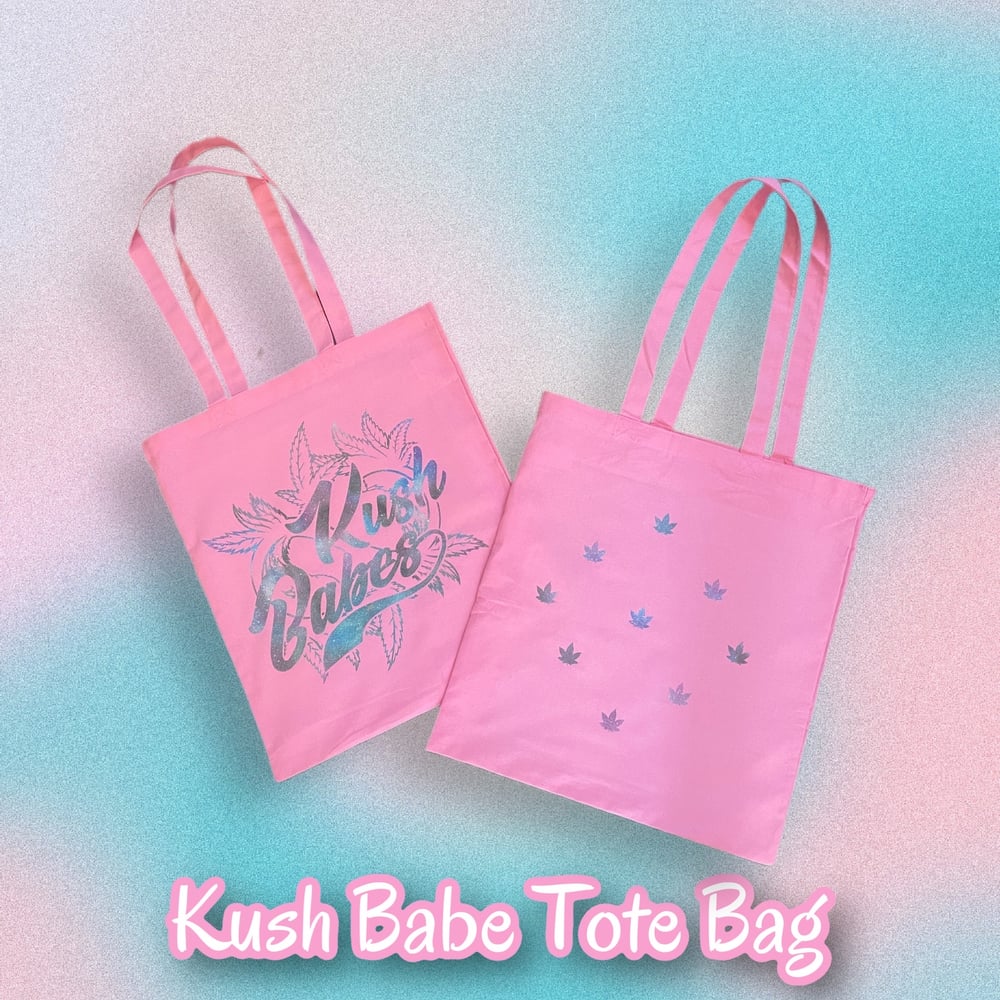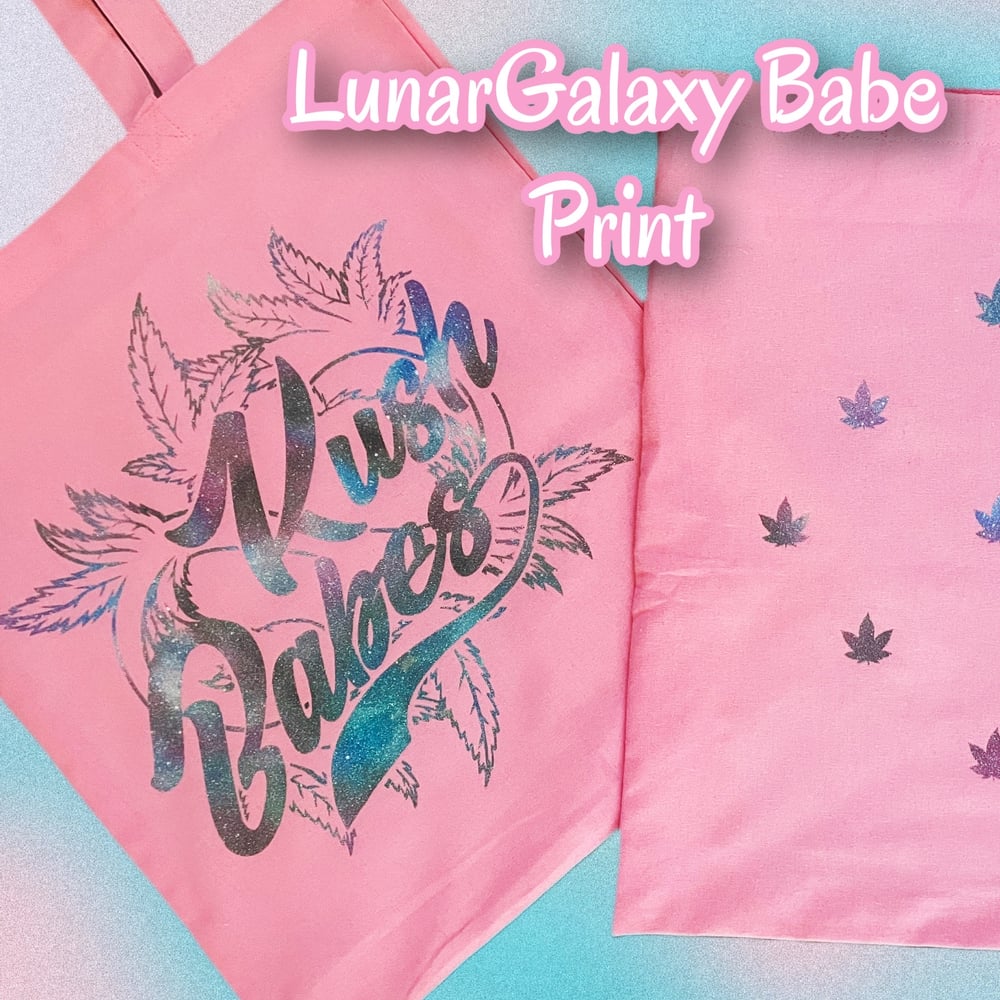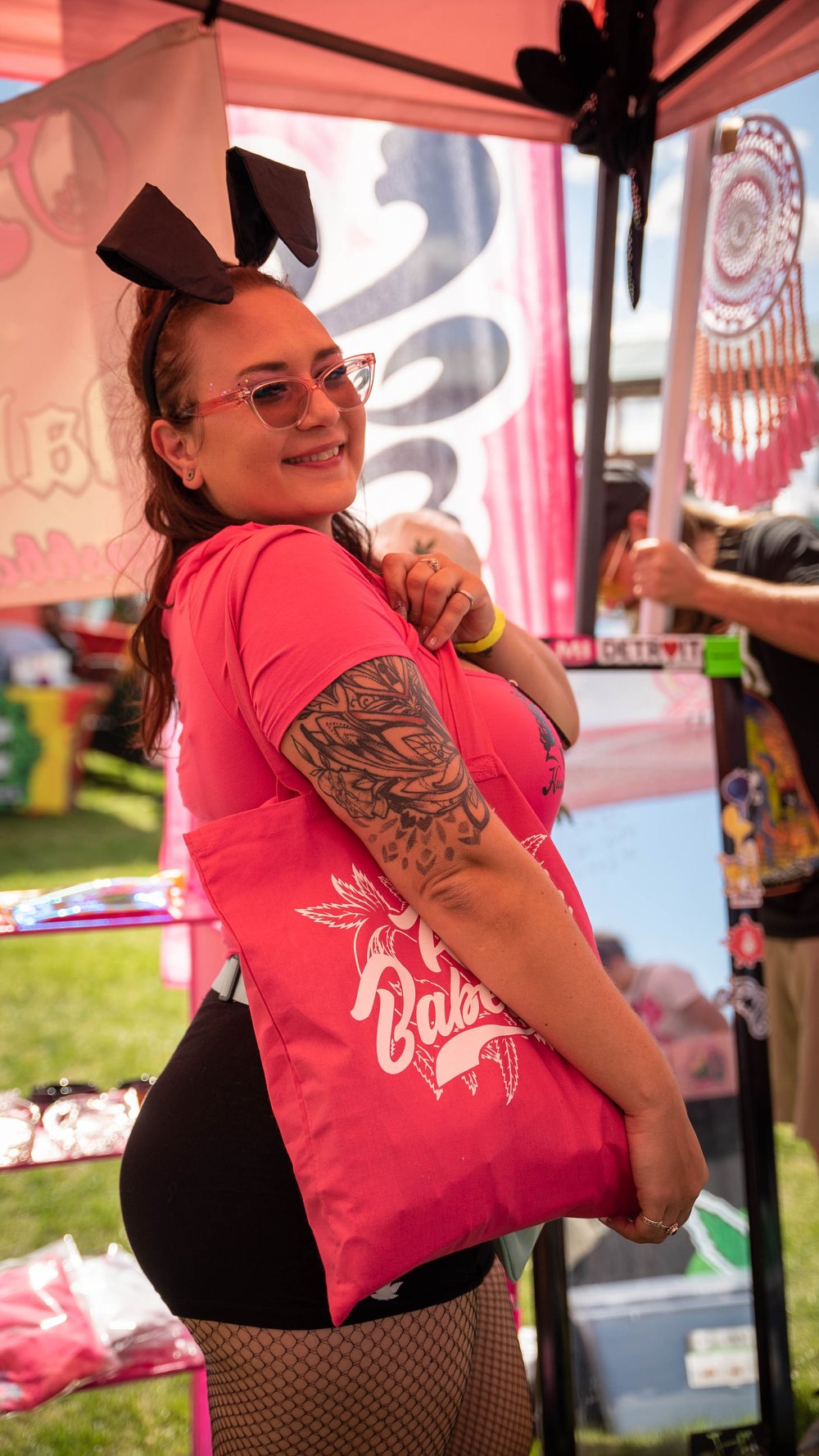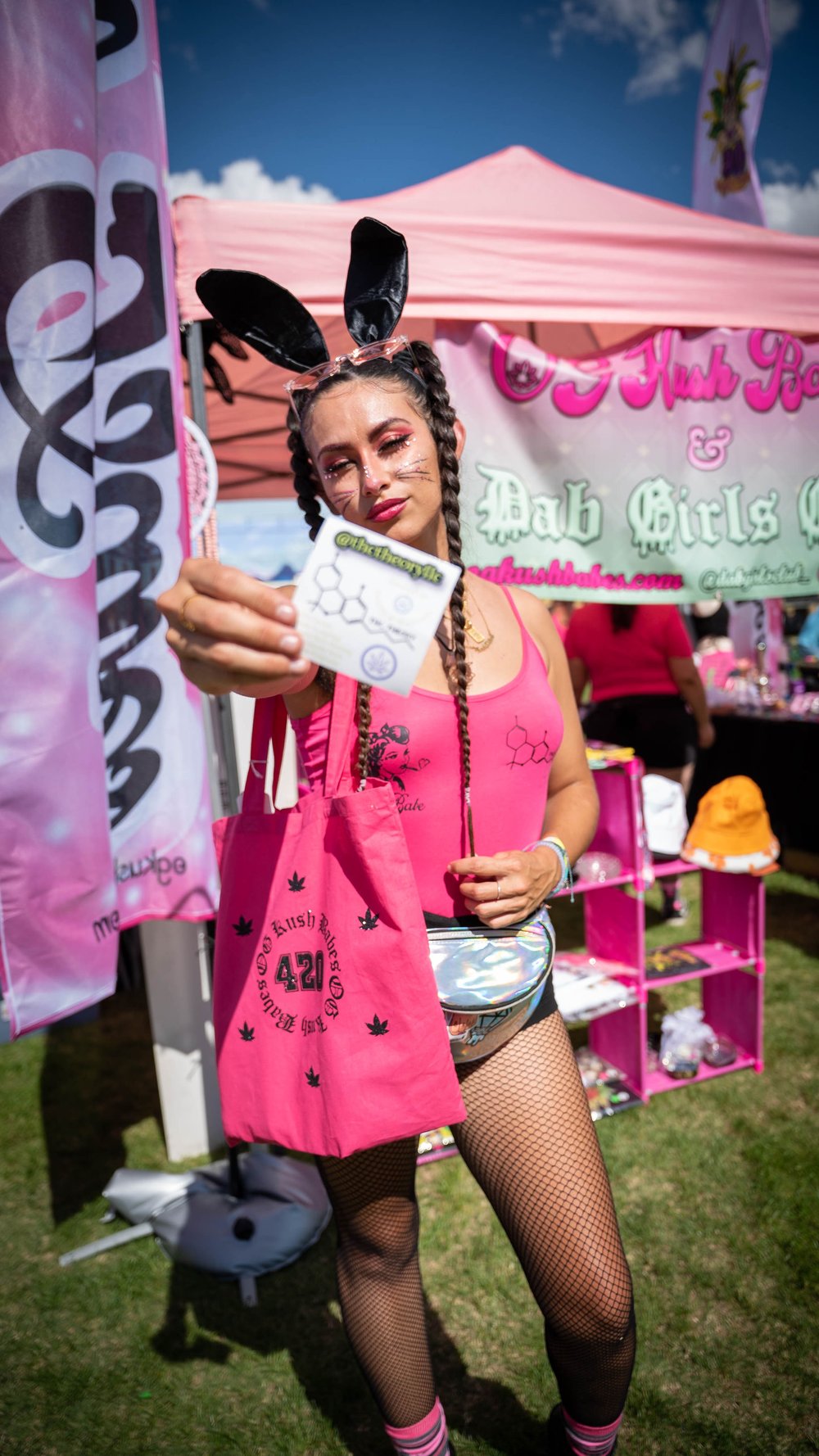 • These lightweight, made of recycled material tote bags are the cutest accessory! Choose your design & vinyl color below;
Either the circle "OGKB 420 Design" or the "Kush Babes Forever" Leaf design in black or white glitter vinyl!
• Get like the Kush Babe Bunnies and rock a tote today 🛍
• Perfect for holding all your kush babe things, groceries, or a beach trip!
• **LIGHT PINK SOLD OUT; DARK PINK AVAILABLE!!** dark pink doesn't get as dirty as quickly anyway!
• Use a discount code to get it for $5!